Life saving, polluting, flexible, toxic and resilient. Plastic is a material riddled with contractions symbolic of our modern world. What might Drogheda look like in the future if we continue on a growth fueled business-as-usual trajectory? What new industries, customs and cultures will emerge? A Giant Leap is a window into this possible future. 
It's 2069, the city of Drogheda has prospered as the home of Ireland's first spaceport and the world renowned guild of polymer technologies. Destiny Corporations 'BeInfinite' life extension programme is in its infancy. Eleanor - Pioneer 001, the first transcendence candidate, has just completed phase one of her life extension journey. This immersive audio installation invites you to step into Eleanor's world and experience her story through uploaded memory fragments. What has compelled Eleanor to take this giant leap of techno-faith and transcend the limitations of humanity?

A speculative exploration of a near-future Drogheda, conceptualised and designed through a place based co-creation workshop, with local participants, in Highlanes Gallery, Drogheda. In collaboration with Patrick Mulvihill & Ciaran Bonner. Commissioned by Science Gallery Dublin. Listen to Eleanor's full story below or search for
'A Giant Leap' on your favourite podcast app.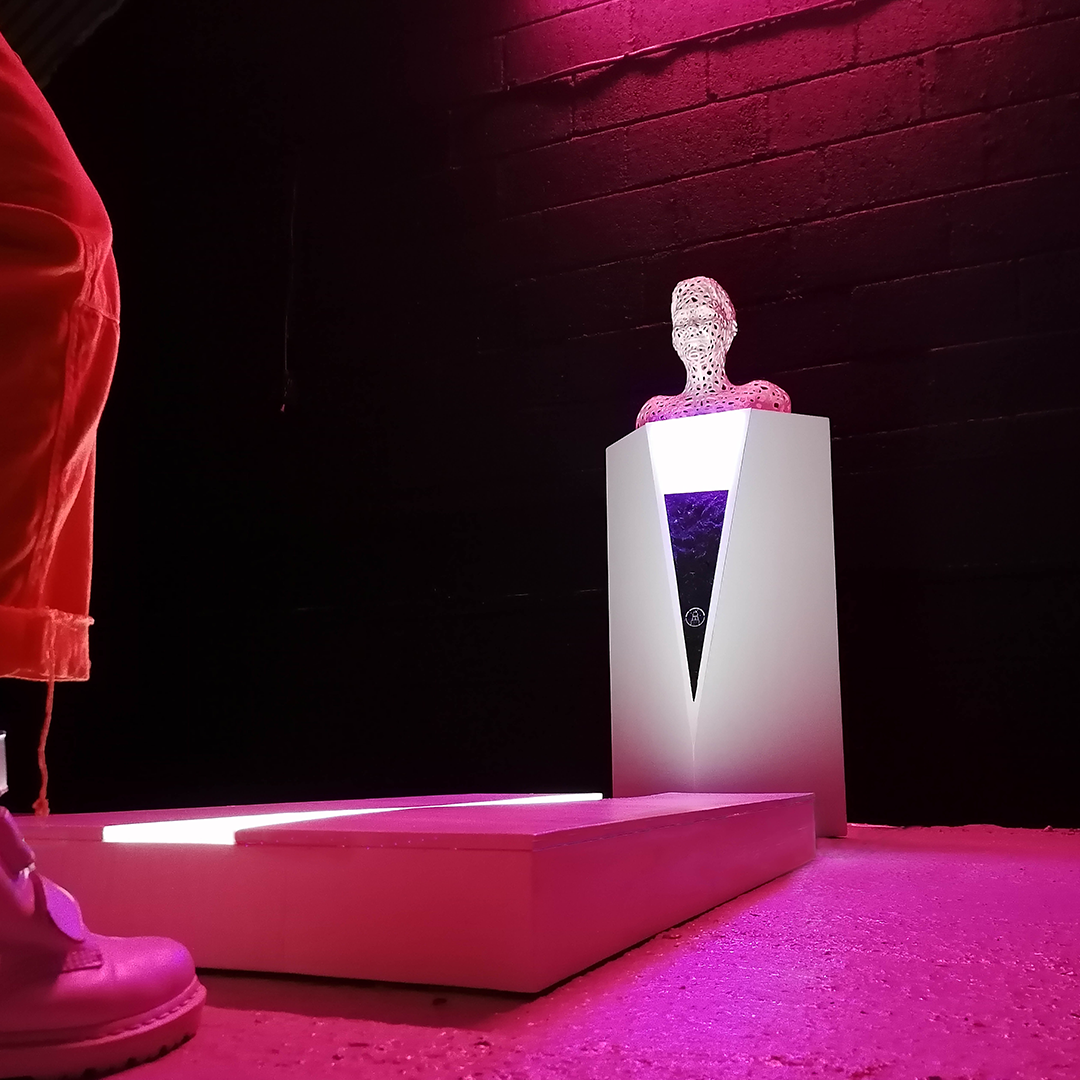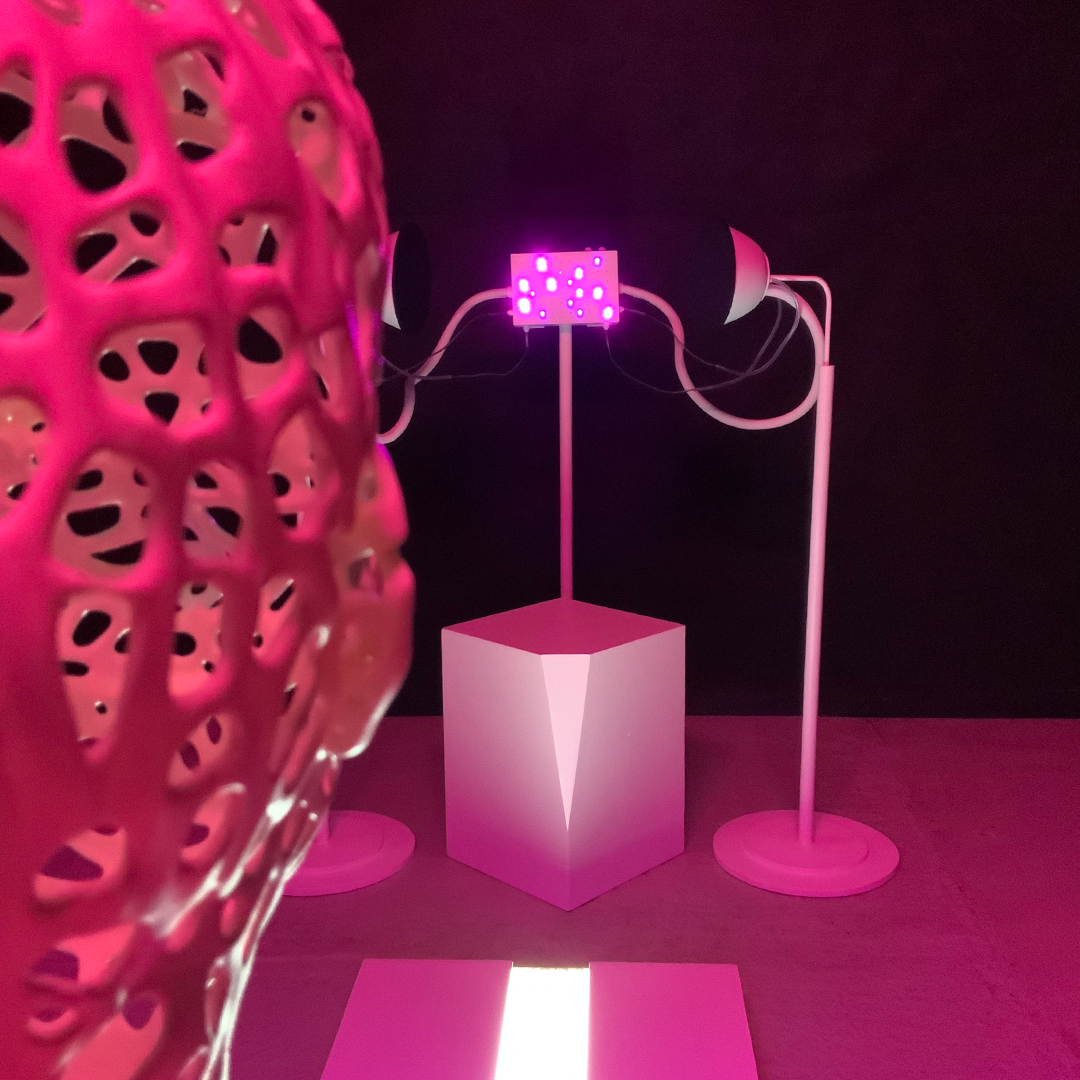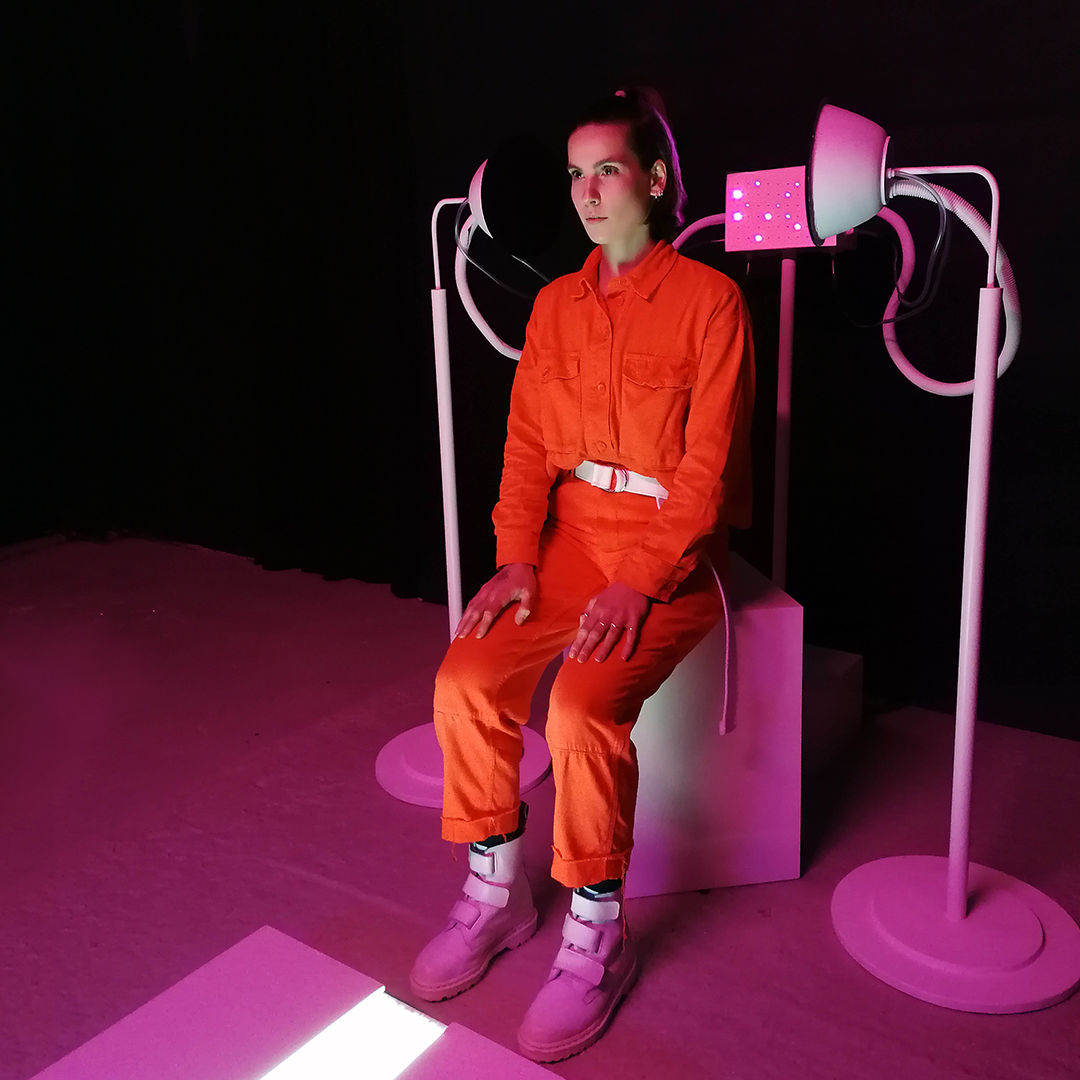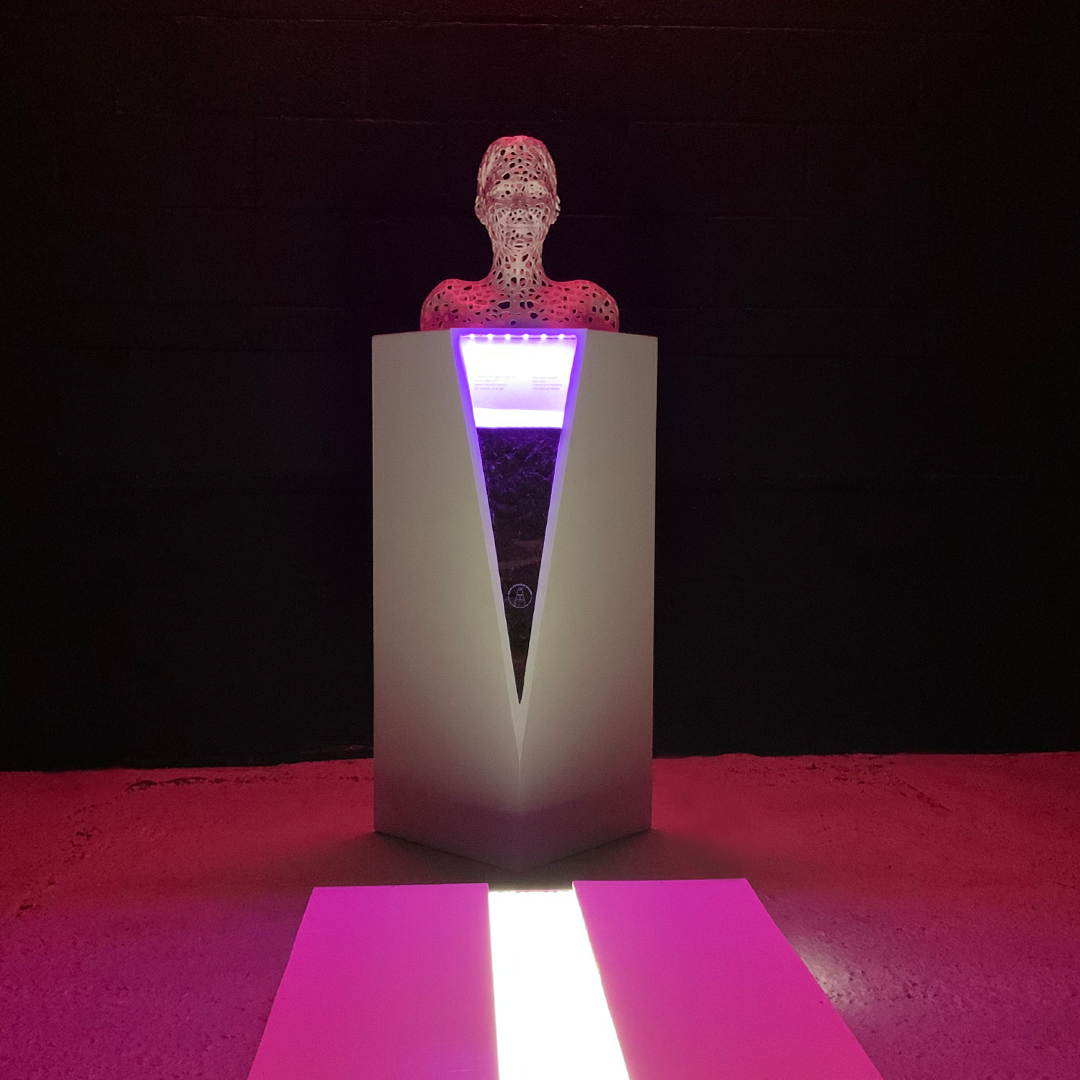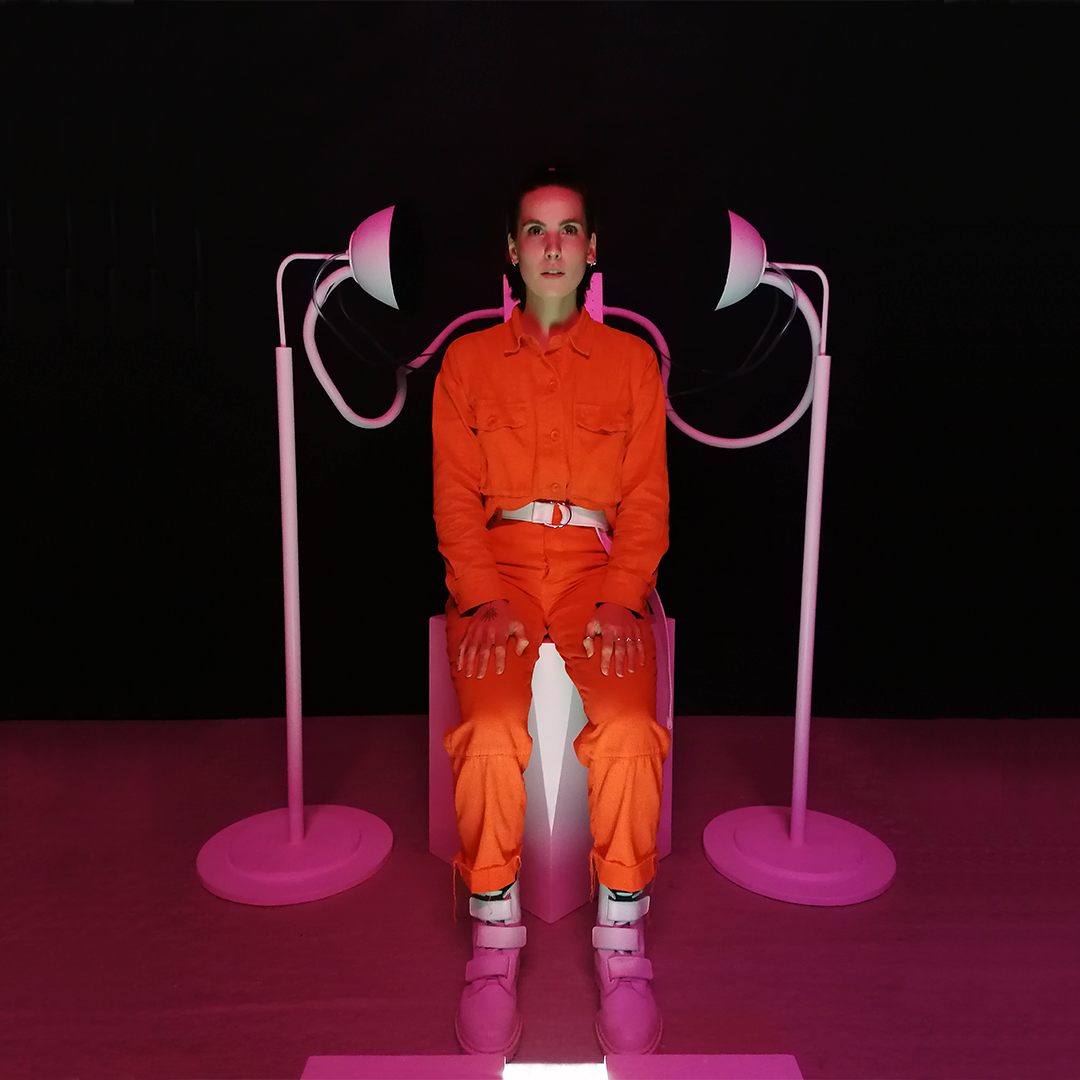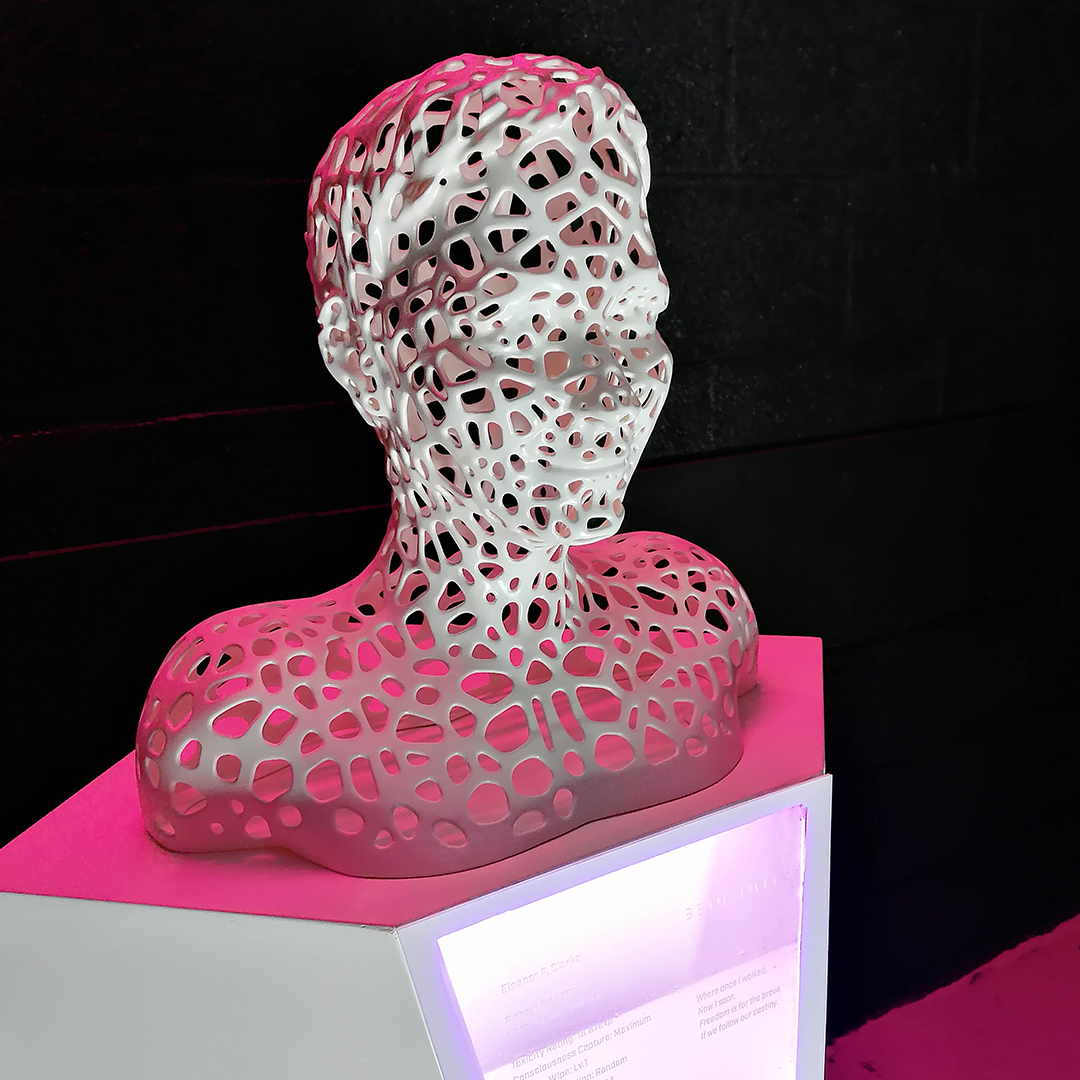 A Giant Leap (2021)
Video & Installation
 - 
Artists
- Heather Griffin & Patrick Mulvihill | 
Video Production
- Heather Griffin & Patrick Mulvihill |
 Model Maker
 - Ciaran Bonner | 
3D Sculptor
- Julian King | 
Set Constructor
- Eamon Griffin | 
Model
- Amy Griffin 
Audio Drama
- 
Written & Directed 
- Heather Griffin & Patrick Mulvihill | 
Music Composition
- Heather Griffin & Patrick Mulvihill |
Sound Design
- Heather Griffin & Patrick Mulvihill | 
Cast
- Aoife - Amy Griffin / Eleanor - Heather Griffin / Husband - Jack O' Shea / Steve - Tommy Griffin / Preacher Daniels - Patrick Mulvihill
Destiny Corp Promo
 - 
Written
- Heather Griffin & Patrick Mulvihill | 
Editing
- Heather Griffin | 
Voice over
- Patrick Mulvihill
Thank You
- Phil Smyth / Bill Mulvihill / Rose Griffin / Mary Mulvihill / Tara Mulvihill / John McCartan / Drogheda workshop participants 
SCIENCE GALLERY / HIGHLANES GALLERY / AMICITIA / TRINITY COLLEGE DUBLIN / SCIENCE FOUNDATION IRELAND / EPA